Central Government Holiday on Holi Festival 2022
The Department of Personnel and Training has released a list of holidays for the year 2022. These Holidays will be available to Central Government employees in 2022. [Central Government Holiday List 2022]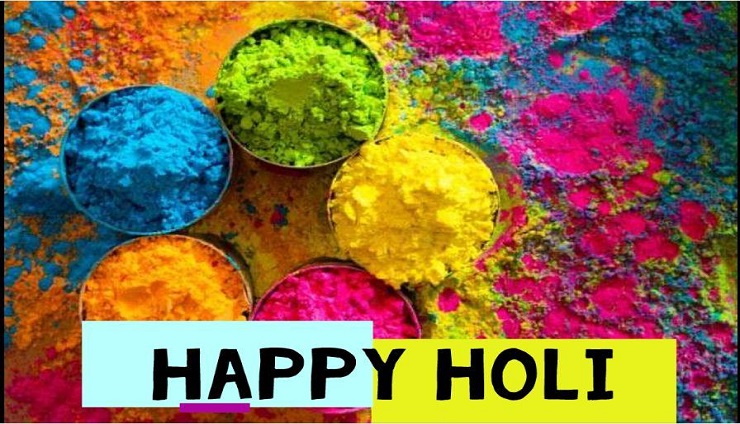 Holi

2022

Date

in

India
Holi festival falls on 18 March 2022 (Friday). This holiday was announced as gazetted holiday for all central government employees.
Holi is a popular festival in India, also known as the "Festival of Colours". Holi celebrates the arrival of spring, the end of winter season. Holi celebrations start on the night before Holi with a Holika Dahan. The next morning is celebrated as Rangwali Holi (Dhuleti) – a free for all festival of colours.
Holi festival is celebrated with different names in different states in India.
In Assam, Holi is known as Phaguwa
In Goa, Holi is locally called Ukkuli in Konkani
In Gujarat, Holi festival of colour or Dhuleti
In Odisha, Holi is known as Dola
In Telangana, Holi is called as Kamuni Punnami/Kama Purnima
In Tripura, Holi is known as Pali
In West Bengal, Holi is known as Dol Jatra or Dol Purnimaor Swing Festival
In Tamil Nadu, Holi is known as Panguni Uthiram festival.
Holi is celebrated in outside of India also, Other Countries also celebrating holi festival in Bangladesh, Pakistan, Suriname, Guyana, Trinidad and Tobago, South Africa, Malaysia, the United Kingdom, the United States, Canada, Australia, Mauritius, and Fiji.
Central Govt Holidays 2022 Month Wise
Central Govt Holidays in January 2022
Republic Day – 26 January 2022 – Wednesday
Central Govt Holidays in February 2022
No Central Govt Holidays in February 2022
Central Govt Holidays in March 2022
Maha Shivratri – 01 March 2022 – Tuesday
Holi – 18 March 2022 – Friday
Central Govt Holidays in April 2022
Mahavir Jayanti – 14 April 2022 – Thursday
Good Friday – 15 April 2022 – Friday
Central Govt Holidays in May 2022
Id-ul-Fitr – 03 May 2022 – Tuesday
Budha Purnima – 16 May 2022 – Monday
Central Govt Holidays in June 2022
No Central Govt Holidays in June 2022
Central Govt Holidays in July 2022
Id-ul-Zuha (Bakrid) – 10 July 2022 – Sunday
Central Govt Holidays in August 2022
Muharram – 09 August 2022 – Tuesday
Independence Day – 15 August 2022 – Monday
Janmashtami – 19 August 2022 – Friday
Central Govt Holidays in September 2022
No Central Govt Holidays in September 2022
Central Govt Holidays in October 2022
Mahatma Gandhi's Birthday – 02 October 2022 – Sunday
Dussehra – 05 October 2022 – Wednesday
Milad-un-Nabi or Id-e-Milad – 09 October 2022 – Sunday
Diwali (Deepavali) – 24 October 2022 – Monday
Central Govt Holidays in November 2022
Guru Nanak's Birthday – 08 November 2022 – Tuesday
Central Govt Holidays in December 2022
Christmas Day – 25 December 2022 – Sunday
All State Government Holiday list 2022 PDF links are given below…
Andhra Pradesh Govt Holiday List 2022 PDF
Arunachal Pradesh Govt Holiday List 2022 PDF
Assam Govt Holiday List 2022 PDF
Bihar Govt Holiday List 2022 PDF
Chhattisgarh Govt Holiday List 2022 PDF
Goa Govt Holiday List 2022 PDF
Gujarat Govt Holiday List 2022 PDF
Haryana Govt Holiday List 2022 PDF
Himachal Pradesh Govt Holiday List 2022 PDF
Jharkhand Govt Holiday List 2022 PDF
Karnataka Govt Holiday List 2022 PDF
Kerala Govt Holiday List 2022 PDF
Madhya Pradesh Govt Holiday List 2022 PDF
Maharashtra Govt Holiday List 2022 PDF
Manipur Govt Holiday List 2022 PDF
Meghalaya Govt Holiday List 2022 PDF
Mizoram Govt Holiday List 2022 PDF
Nagaland Govt Holiday List 2022 PDF
Odisha Govt Holiday List 2022 PDF
Punjab Govt Holiday List 2022 PDF
Rajasthan Govt Holiday List 2022 PDF
Sikkim Govt Holiday List 2022 PDF
Tamil Nadu Govt Holiday List 2022 PDF
Telangana Govt Holiday List 2022 PDF
Tripura Govt Holiday List 2022 PDF
Uttar Pradesh Govt Holiday List 2022 PDF
Uttarakhand Govt Holiday List 2022 PDF
West Bengal Govt Holiday List 2022 PDF
All Union Territories Holiday list 2022 PDF links are given below…
Andaman and Nicobar Govt Holiday List 2022 PDF
Chandigarh Govt Holiday List 2022 PDF
Dadra and Nagar Haveli and Daman and Diu Govt Holiday List 2022 PDF
The Government of NCT of Delhi Govt Holiday List 2022 PDF
Jammu and Kashmir Govt Holiday List 2022 PDF
Ladakh Govt Holiday List 2022 PDF
Lakshadweep Govt Holiday List 2022 PDF
Puducherry Govt Holiday List 2022 PDF